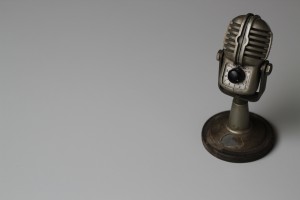 VOICEOVERS for Corporate Communication & Events. VOICEOVERS has lots of experience producing high quality voice recordings for corporate productions such as presentations, brand and product launches, fashion shows, corporate events, film and video. For use on the web, in seminars or for internal use. In one or in multiple languages, VOICEOVERS regularly handles projects in many dozens of languages.
A professional voice raises your corporate communication to a higher level. VOICEOVERS only works with experienced professional native speakers. To ensure your message reaches your target audience exactly as intended.
Please feel free to contact us with your project details.

References: Arcelor A3s, Astrea, Spadel Belux, AZ Klina,Child Focus, Coca-Cola, FFWD Events, Bledina, CM Gelukscoach, Ikea, Valor, Kunina, Chivas Regal, Picstory, Campina Melkunie, Dupont De Nemours -Lycra-Tactel, Bond Moyson, and many others.