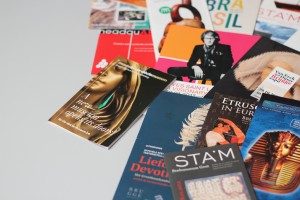 In close co-operation with its dedicated partners, VOICEOVERS has been producing high quality narration and content for audio guides for many years. For museums, exhibitions, city walks,… for cultural and for corporate use.
Professionally produced audio guides deliver information without distracting from the objects on display. Experienced voices with the right tone of voice strike a balance between grabbing your attention whilst blending in the background. And with the right music, sound effects and montage, setting an atmosphere will definitely heighten the interactive experience for your user and visitor.

VOICEOVERS produces complete audio guides in the languages of your choice.
Please feel free to contact us with your project details.

References: The adoration of the Mystic Lamb – Ghent, MoMA – New York, Europalia China – BOZAR Brussels, Blijven Plakken – City of Ghent, Tutanchamon & his treasures – Expo Brussels, Van Eyck tot Dürer -Groeningemuseum Bruges, Permanent collection – STAM Ghent, Musee Fin de Siècle – Brussels, 3500 Years of textile Art – KatoenNatie HeadqARTers Antwerp, Charles the Bold – Groeningemuseum Bruges, Europalia Brasil – BOZAR Brussels, Begijnhof Kortrijk, Japanese Tower & Chinese Pavillion – Brussels, Yves Saint Laurent – ING Arts, Liber Floridus – STAM Gent, Domain Walraversijde – Ostend, Miro – ING Arts, Bozar, Vlerick Business School (Vlerick Leuven Gent Management School), Möbius,To the point (Neo-Impressionism) – ING Arts Brussels, and many others…