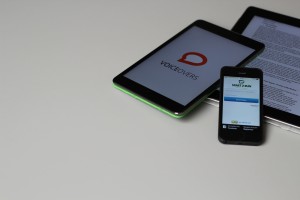 VOICEOVERS for Games & Apps. More and more apps and games for mobile devices on iOS, Android and other platforms, but also for the more traditional platforms such as PC and Mac, are being developed. And more and more of these benefit from professional voicing. Fitness instructions, health, entertainment, games, … from education to navigation;  the possibilities are endless.
Interactive applications and games come to live with the right voices.
Please feel free to contact us with your project details.
References:Energy Lab Start2Run / Hardlopen met Evy, City game De Panne, Pigs Game, KBC Business Game, The Reference, Jabbla text to speech, Samsonite, Elaut Mindmaster, Roxpro Taatu, PEGI, and others.